The Filerobot Media Asset Widget (FMAW)
The FMAW is a file uploader and media gallery in one easy-to-integrate modal or inline widget. It is the storefront of the Filerobot DAM and enables accelerated uploads through Filerobot's content ingestion network and reverse CDN. It is an ideal solution for building easily interactive media upload and management experiences in your web or mobile application.
The FMAW allows you to leverage most of the Filerobot DAM capabilities within any 3rd party application with few lines of code. The widget can be integrated in a web page HTML element, as a pop-up modal on button click or floaty in the page.
It leverages the same ingestion network via reverse CDN upload infrastructure as the Asset Hub and the Filerobot API.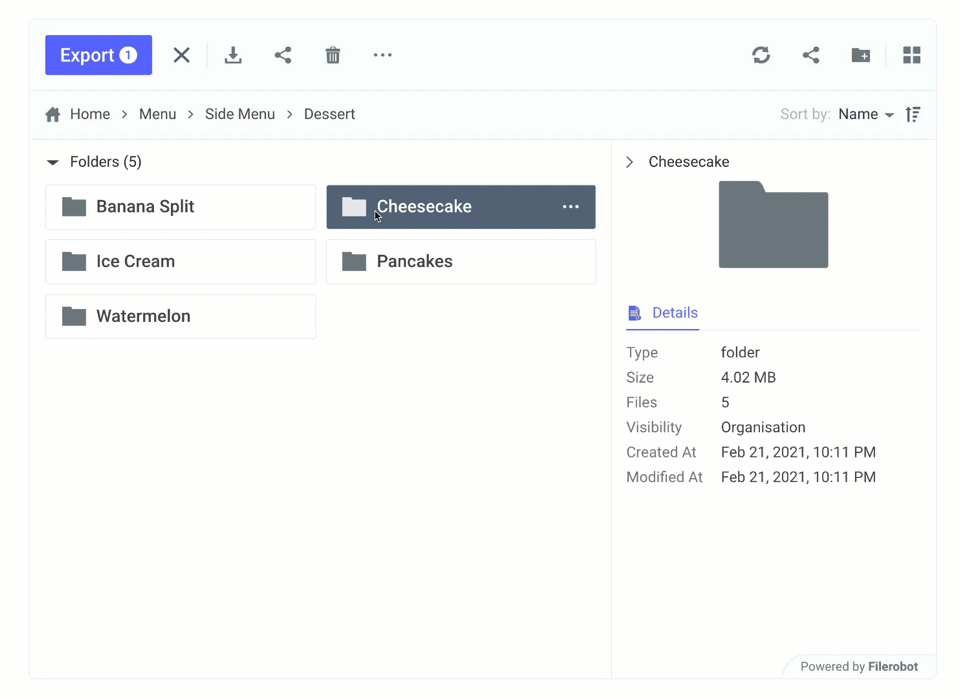 Some of the key capabilities of the FMAW are:
Single and multi-file uploads into a Filerobot storage container (project)
Upload via Drag & Drop or Copy & Paste
Upload from 3rd party storages such as Google Drive, Dropbox, OneDrive, Facebook, Instagram
Webcam and screen cast integration to upload realtime videos and screen recordings
File explorer and media gallery with file management capabilities (folder creation, file move, rename, ...)
Zipped download of multiple files
File versioning with history, version browsing
File and media asset sharing via accelerated CDN links
Media gallery with powerful search capabilities based on tags and customizable metadata (taxonomy)
AI-based tagging of images
Embedded Filerobot Image Editor for inline image editing
Image annotator and comments for collaboration
Image variant generator with customizable template to generate optimal sizes for social media posts (example)
Native support of Blurhash from our friends at Wolt for compact representation of a placeholder for an image
Post-upload video transcoding for delivering HLS & DASH playlists for adaptive streaming
Live demo
See the FMAW in action here.
Code examples