Metadata
Field metadata settings are accessible from Store settings -> Metadata.

Root metadata fields
Each container has built-in (root) metadata fields. You can choose to customise the display name for these fields and grant view and edit access via the field permission settings. Root fields are multi-language fields (see regional variants).
Custom metadata fields
Custom fields can be organised in groups. Available field types are: numeric, select-one, select-multi, textarea, text, tags, date, and boolean.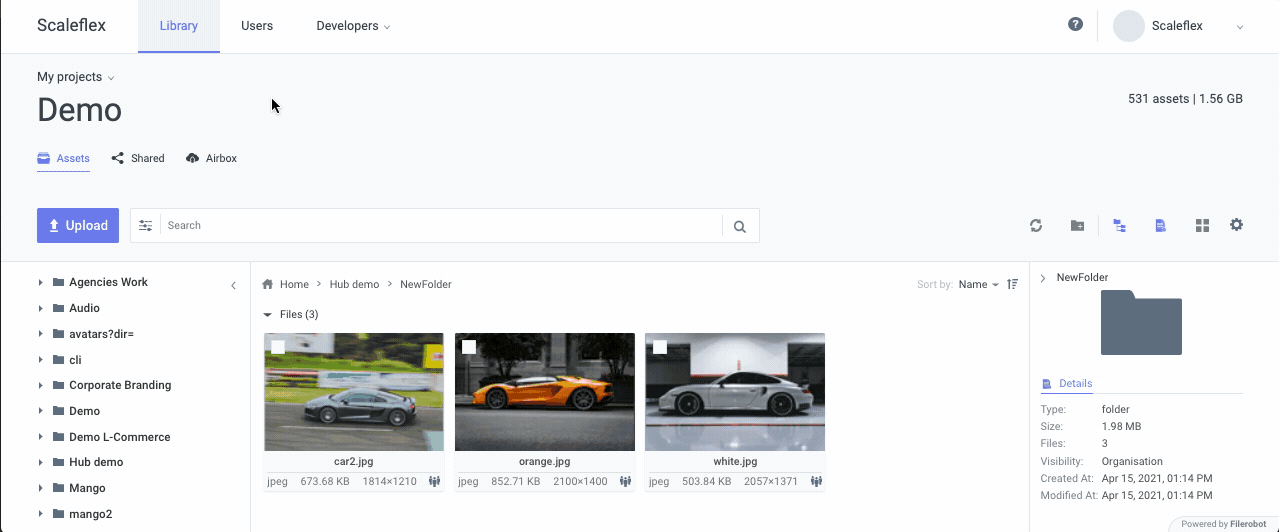 Permissions
View and edit permissions
For both root and custom metadata fields, you can grant read and/or write access on a company-, team- and user-level. On multi-language metadata fields, access can be granted for a specific localisation variant.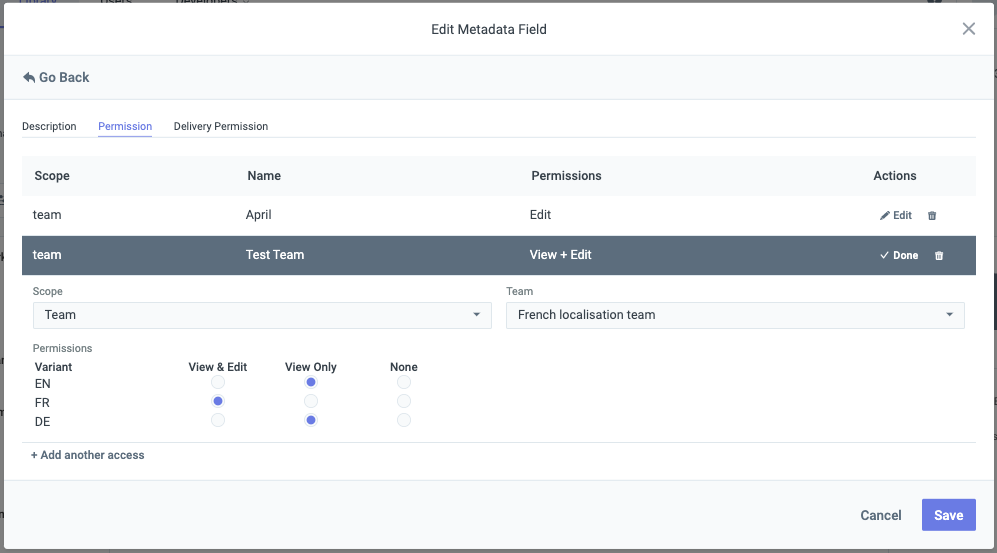 Delivery permissions
Each metadata field value can be delivered in the asset header in public listings and downloads.