Sharebox
Filerobot Sharebox allows to share multiple assets with third parties (public access).
You can password protect shareboxes and define opration time frame by setting activation and/or expiration date and time.
Creating a Sharebox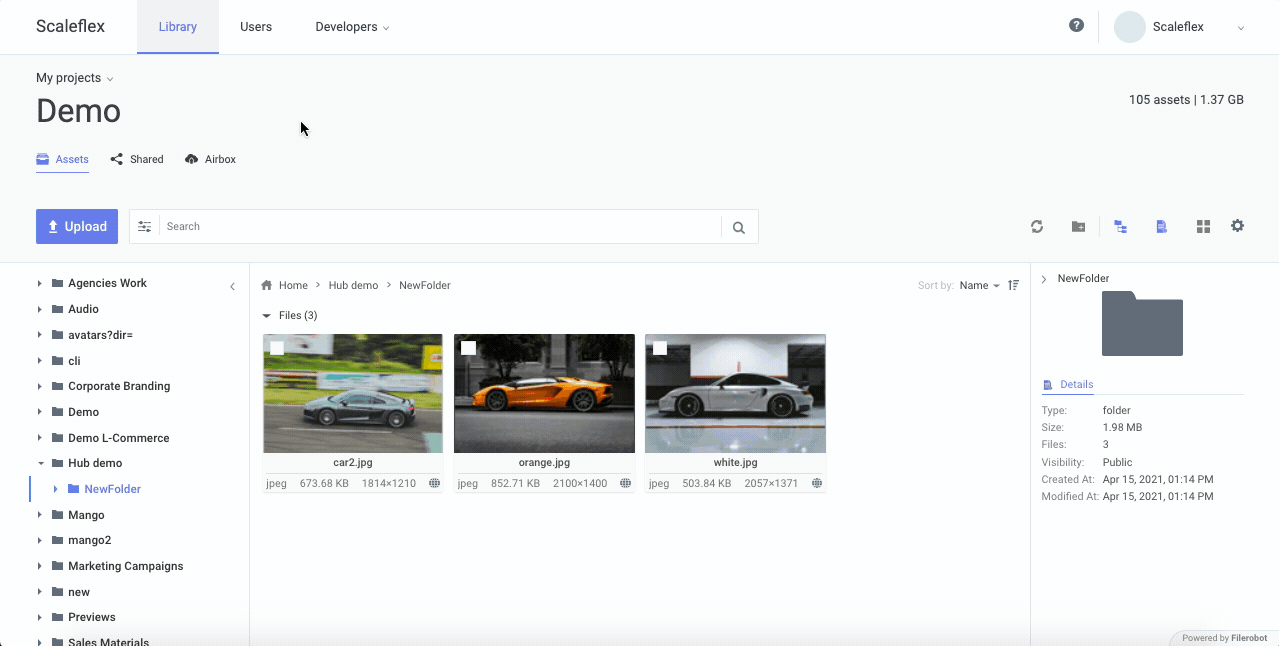 Editing Shareboxes
You can access the list of active Shareboxes from the Shared tab in Asset hub. This allows you to edit and delete Shareboxes.